Download Google input tools offline full installer to type in Nepali Unicode
Free Download Google input tools offline full installer to type in Nepali Unicode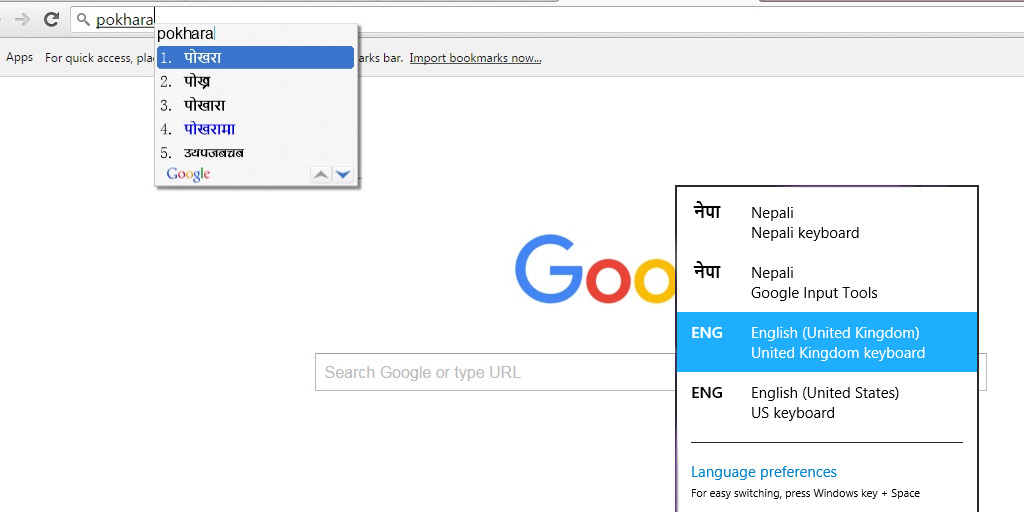 Google Input tools offline full installer for Nepali is used to type in Nepali Unicode offline. This tool is available for Windows XP, Windows 7, Windows 8 and Windows 10. Google input tools are available on both 32 Bit and 64 Bit for Windows Operating System.
Google Input Tools support various languages including Nepal for Nepali language input or keyboard in natural Unicode layout. There can be instances when you are required to enter text in a different language. As opposed to using a standard word processor, Google Input Tools provides an intuitive and streamlined interface.
How to use or install?
1 Download the GoogleInputToolsNepali.zip – 6 MB
2. Extract the .zip file
3. Install offline installer file GoogleInputTools.exe
4. You will find the tools on the notification bar of your windows
5. Now it is ready for use
Download Google input tools offline full installer to type in Nepali Unicode