Download Ranjana Newari Regular Font
Ranjana Font is a Newari Regular Font. You can Download Ranjana Newari Regular Font from below link. You can download the Ranjana Font and install it on your computer.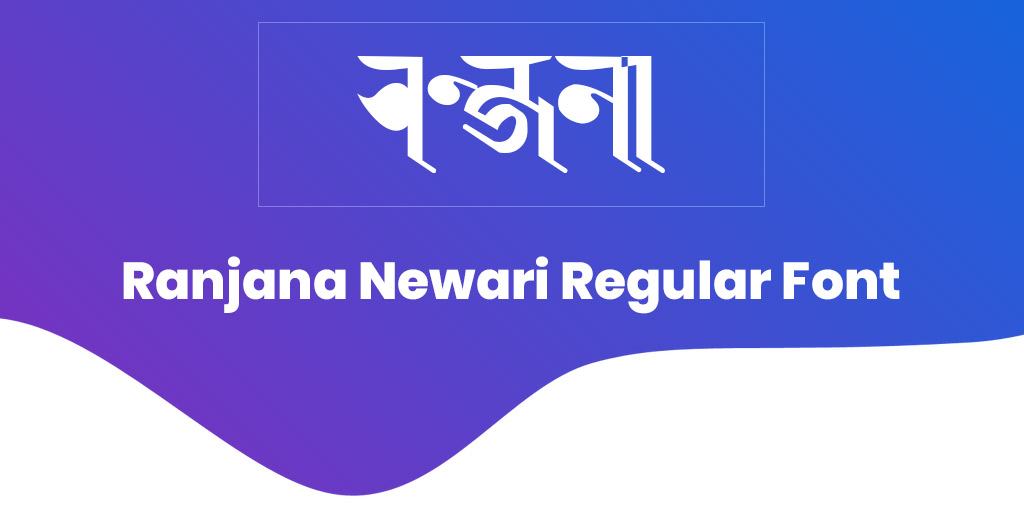 The Rañjanā script is an abugida writing system which developed in the 11th century. It is primarily used for writing the Newar language but is also used in Buddhist monasteries in India, China, Mongolia, and Japan. It is normally written from left to right but the Kutakshar form is written from top to bottom. It is also considered to be the standard Nepali calligraphic script.
Rañjanā is a Brahmi script and shows similarities to the Devanagari script of North India and Nepal. The script is also used in most of the Mahayana and Vajrayana monasteries Along with the Prachalit Nepal alphabet, it is considered as one of the scripts of Nepal. It is the formal script of Nepal duly registered in the United Nation while applying for the free Nation. Therefore, it is a vital script to all Nepalese as well.
The Ranjana Font is used primarily to write Newari, though sometimes it is also used to write Sanskrit. In Mahayana and Vajrayana Buddhist traditions, it is famously used to write various mantras including the "Om mani padme hum" mantra of Avalokiteśvara, the mantra of Tara: "Om tare tuttare ture svaha", and the mantra of Manjusri: "Om ara pa cana dhi. The script is also used in Hindu scriptures.
How to install Ranjana Nepal Lipi in your computer?
For Windows 10 / 7 / Vista users:
– Right-click the
Ranjana Nepal Lipi
font file(s) and choose "Install".
For users of the previous Windows versions:
– Copy
Ranjana Nepal Lipi
font & pest into a default Windows font folder (usually C:\WINDOWS\FONTS or C:\WINNT\FONTS)
For Mac users:
Mac OS X 10.3 or above (including the FontBook)
– Double-click
Ranjana Nepal Lipi
font file and hit "Install font" button at
the bottom of the preview.
Mac OS X
– Either copy the
Ranjana Nepal Lipi
font file(s) to /Library/Fonts (for all users), or to /Users/Your_username/Library/Fonts (for you only).
Mac OS 9 or earlier
– You have to convert the
Ranjana Nepal Lipi
font file(s) you have downloaded. Drag the font suitcases into the System folder. The system will propose you to add them to the Fonts folder.
For Linux users:
– Copy the Ranjana Nepal Lipi font file(s) to /USR/SHARE/FONTS
If you are searching the most popular Nepali fonts, you can Download All Nepali Fonts for Free here.
Download Ranjana Newari Regular Font