Mangal Font – Nepali Devanagari Font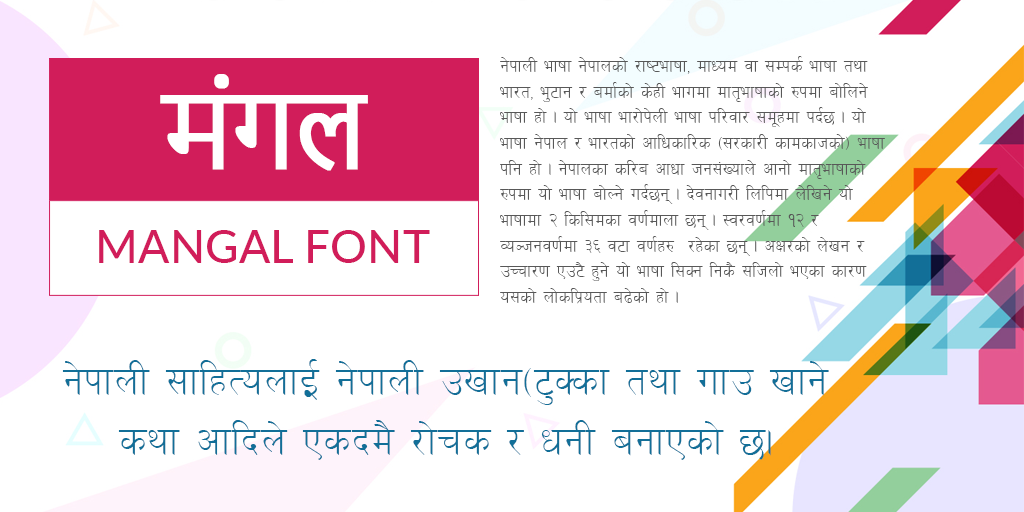 Mangal is another popular Nepali font which is also called as Nepali Devnagari Font. It is very important for official use.  Mangal font is a little bit hard to typing then Preeti or other Nepali fonts. You can use this font for social media to express own thought and feeling.
If you are searching the most popular Nepali fonts, you can Download All Nepali Fonts for Free here.
Font Name: Mangal Regular
Font Style: Regular
Font Type: TrueType
Font Embedding: Installable
Font Tags: Mangal, Regular
Number of Glyphs: None
Mangal Font – Nepali Devanagari Font